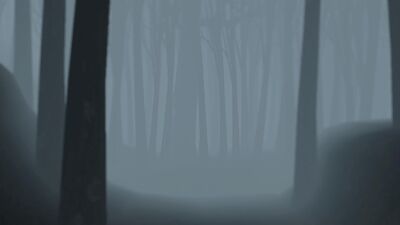 The Shaded Woods is a location in Dark Souls II.
Description
[
]
The Shaded Woods is a sprawling forest which leads to many areas. Upon coming to a bonfire in a ruined, circular stone structure, the player will see three directions to go. The left leads to the Shrine of Winter which in turn leads to Drangleic Castle, the forward path leads to Aldia's Keep (King's Ring required), and the path to the right takes you through a densely fogged forest to the Shaded Ruins. Further past the area boss, Scorpioness Najka, are the Doors of Pharros.
Adjacent locations
[
]
Bonfires
[
]
Characters
[
]
Enemies
[
]
Respawning
[
]
Non-respawning
[
]
Boss
[
]
Notes
[
]
Strategy
[
]
If possible, try to avoid exploring the fogged forest in its entirety the first time around, and instead return once you've obtained the Eye of the Priestess, which renders all Forest Guardians visible and able to be locked-on.
Not all enemies will be lurking the forest from the beginning. Instead, sets of two or three Forest Guardians will have a specific area assigned to spawn. If an enemy is killed, the next enemy in queue will spawn immediately in the surrounding area (while spawning, he'll be visible for a brief moment).
There are three chests hidden in the forest:
Follow the right wall upon entering the forest and you'll eventually find the first chest near a cliff. It contains the Old Sun Ring.
From the first chest, advance a few steps further. You'll notice a big tree if you look toward the center of the forest. Walk in front of this tree (near where its face is) and you'll notice another big tree with a chest beside it if you look a little to the left. It contains the Clear Bluestone Ring+1.
Keep following the right cliff/wall and you'll find the second chest on an upper ledge. It contains the Chloranthy Ring+1.