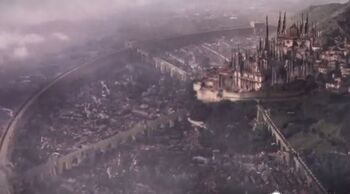 Lordran is the setting for Dark Souls.
Lore
[
]
Lordran is the land of the ancient lords and was once home to Gwyn, the Lord of Sunlight, Nito, the First of the Dead, The Witch of Izalith, Seath the Scaleless, and their many brethren and faithful servants.
It is stated in ancient legend that the Chosen Undead will make pilgrimage to Lordran from the Undead Asylum. However, many dangers await those who wish to seek their fate in its various cities, forests, and dungeons.
See also
[
]
Gallery
[
]