Dark Souls II: Crown of the Ivory King Trailer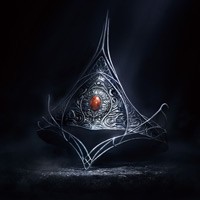 For the Crown, see Crown of the Ivory King (helm).
"Crown of the Ivory King is set in an ancient temple wrung with freezing storms, towering walls and a hollowing emptiness. Challenged by forces that are one with the freezing elements, low visibility and esoteric abilities."
— Official summary
The Crown of the Ivory King is the third episode of the The Lost Crowns downloadable content pack for Dark Souls II. It was released on September 30th, 2014 for Steam and Xbox Live and on October 1st, 2014 for the PSN. 
To access the content, use the altar inside the Shrine of Winter to travel to the starting area. The Frozen Flower is granted upon loading and is required to open the door to Frozen Eleum Loyce. In the Scholar of the First Sin-edition, the Frozen Flower is also found in Drangleic Castle.
Locations
Edit
Characters
Edit